Going to summer camp for the first time can be an anxious experience for a child.        Chestnut Lake strives to make the transition to camp life easier by offering campers the opportunity to participate in an introductory experience to Chestnut Lake called Discovery Camp.  Chestnut Lake Discovery Camp introduces campers to life at CLC and all of the exciting things that Chestnut Lake has to offer. Jordyn and Henry Faragalli                participated in Discovery Camp last year after hearing about Chestnut Lake from their cousins, Noah Grossman (6 years at CLC), Abby Grossman (4 years at CLC) and Aaron Grossman (2nd summer at CLC) This summer, Jordyn will be returning as a first year camper in the Yazhi Division and Henry will be returning for Discovery Camp along with his younger brother Zachary. Jordyn, Henry and Zachary shared some information about themselves and their thoughts on the upcoming summer at Chestnut Lake Camp.
Jordyn:         
My name is Jordyn Faragalli. I live in Bryn Mawr Pennsylvania. I'm 9 years old and currently in 3rd grade at the Shipley School. I have an older sister, a twin brother and a younger brother. I also have a dog named Lola. I love doing gymnastics and riding roller coasters and water slides .
My cousins went to Chestnut Lake Camp and said how great it was……best summers!
This will be my first summer at Chestnut Lake and I'm so excited. I can't wait to do gymnastics, swim in the lake and ride the flying squirrel and the zip line. I went to Discovery Camp last year and knew Chestnut Lake was a great place. The activities were so much fun. All the counselors were so nice and my Big Sisterss were great,too! I loved everything about my experience at Discovery Camp and now I can't wait to spend my first summer away at CLC.
Favorite Song: Uptown Funk
Favorite Book: Like Bug Juice on a Burger
Favorite Foods: Grilled Cheese, Yogurt, Fruit, S'mores and Cake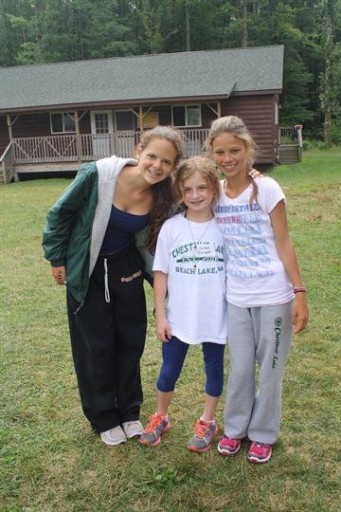 Jordyn at Discovery Camp with her CLC Big Sisters, Sabrina and Berenice
Henry:       
My name is Henry Faragalli. I'm 9 years old and I'm currently in 3rd grade. I have two sisters (one of which is my twin), a younger brother and a dog named Lola . I love to play basketball and swim.
This will be my second time at Discovery Camp. I can't wait to ride mountain bikes and the banana boat, too! Also, my younger brother is going to       Discovery Camp which will be awesome!
Favorite Sports Team: Philadelphia Eagles
Favorite Foods: Grilled cheese, chicken
sandwiches, pizza and waffles
Favorite singer: Nick Jonas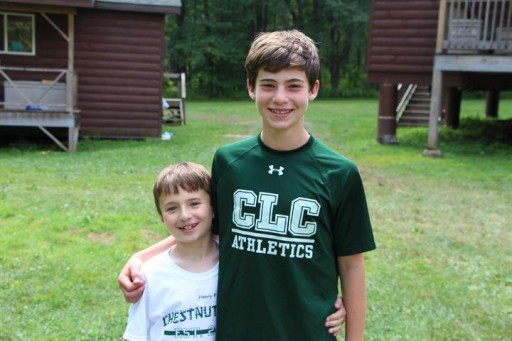 Henry at Discovery Camp with his CLC Big Brother, Ben
Zach:         
My name is Zach Faragalli. I'm 7 years old and currently in 1st grade at The Haverford School. I am the youngest of 4 kids. I have 2 older sisters and an older brother. And I can't forget our dog Lola! I love to play football, basketball and baseball. I'm so excited about Discovery Camp. It's my first time and I can't wait to ride the banana boat!!
Favorite Sports Team: New England Patriots (Tom Brady is awesome-I think I throw a spiral just like him)
Favorite Foods: Pizza and ice cream
Favorite band: Imagine Dragons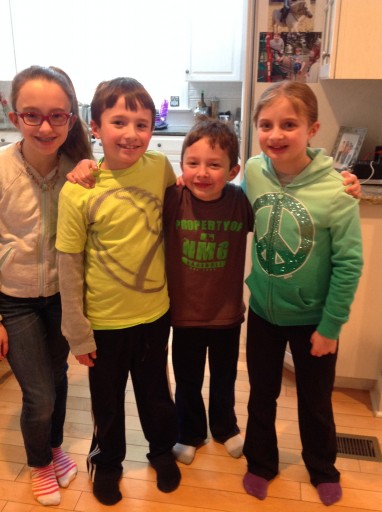 The Faragalli Foursome-Sydni, Henry, Zach and Jordyn