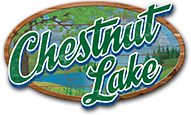 Connect
With Camp Leaders
You can learn about a camp by speaking to families that have sent their children there, accessing independent camp experts that have guidance from years of experience, and exploring a camp's website. But if you are a family considering a summer of overnight camp for your child, we strongly encourage you to meet the leaders that will help to shape your child's summer.
Camp leaders are parents most important partners in choosing the right camp. As leaders, we are committed to sharing what makes Chestnut Lake special. We are not interested in convincing families that our camp should be the one-size-fits-all choice for everyone, instead we will speak to the nuances and priorities at Chestnut Lake that differentiate us from the field. Our camp's outstanding reputation has been earned by blending a depth of experience and vision with the investment in innovative and evolving approaches to caring for children, building programs and experiences that lead to fun and growth, and developing a team of staff and role models that inspire leadership and service to the community.
Join us for a conversation in-person at our amazing campus, in your home, or by phone or videoconference, and we will provide an insider's view of what Chestnut Lake Camp is all about. Home visits are scheduled regularly throughout the Northeast, Mid-Atlantic, and Florida areas, but in light of the impact of COVID-19 and the desire to provide comfort and convenience to families, we will utilize Zoom and other technology whenever possible.
Ready to setup a time to connect?
Please start by Requesting INFO and our leaders will be back in touch, or feel free to contact Judith Friedman, Engagement Director, at Judith@ChestnutLakeCamp.com or 516-221-8800, Ext. 2.