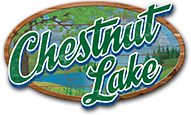 Our Family
"Children don't care how much you know, until they know how much you care."
For many families, the decision in choosing a summer camp for their child is based on the confidence they have in the people leading the camp. When you meet Debbi and Paul Schorey, it is clear that their love of children, along with their knowledge, experience and leadership have made Chestnut Lake a place you want to call home.
After receiving their Master's Degrees in Education, Debbi and Paul spent 9 years teaching elementary school in Missouri. In 2002, they decided to enter the summer camp world and began working at Trail's End Camp. Little did they know, this 8-week experience at Trail's End would forever change their lives. With the support of the Honigfeld and Goldberg families of Trail's End, Chestnut Lake opened its gates in 2008. Debbi and Paul have developed Chestnut Lake into a loving, nurturing summer home for everyone who walks through the gates.
During the winter, Debbi and Paul live in Missouri with their two children, Savannah and Trent, dog, Jackson, and cat, Patches. While they spend lots of time on the soccer fields and basketball courts during the winter, their best moments are spent with their entire family at camp during the summer.