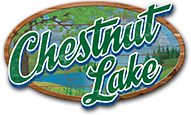 Staff Experience
More than a summer job...
An experience of a lifetime.
At Chestnut Lake Camp, we create memorable experiences for our staff and campers. We believe summer should provide you with countless opportunities to try something new, develop a skill, or follow your passion. Most importantly, summer camp is a place where you'll create some of your most meaningful friendships that can last a lifetime.
We will serve as your guide as you experience summer with hundreds of staff, all selected during our diverse and equitable recruitment process. We spend ten months of the year identifying and hiring a highly skilled team of college students, education students, individuals studying sports management, exercise science, psychology, and other fields of study, as well as seasoned educators, coaches, and young professionals.
We're seeking individuals that share our passion for making a difference, with a desire to try something new, who are willing to work and play hard, and ready to laugh and have fun. Are you ready to join our team?
Our History
Since 2008 – when the owners of Trail's End Camp opened Chestnut Lake – we have become a preeminent camp that combines the traditions of a summer-long experience and options for its campers to enjoy camp for different lengths of time (3, 4, or 7 weeks). Our staff works through the full summer to lead exceptional programs and activities, provide the highest level of care and guidance, and create opportunities for connection and discovery that can change lives forever. While Chestnut Lake is entering its 15th year of operation, our Owner/Directors, Ann and Aaron Selkow, have been leaders of renowned camps for more than 50 combined years and are excited to welcome staff from around the world into the Chestnut Lake family.
Facilities
Located just 2½ hours from New York City and Philadelphia, our extraordinary facilities are set on 200 acres in Wayne County, Pennsylvania. As you step on the grounds, you know immediately that you are in a special place.
The Chestnut Lake Difference
From state-of-the-art facilities, to incredible rituals and traditions, to the quality of the dynamic programs we offer, Chestnut Lake provides campers and staff with an opportunity to be part of a warm, nurturing environment, where everyone is accepted for who they are, and where growth is encouraged every step along the way. We use the expression, "Bring it Out" to shine a light our commitment to help each camper and staff member become the best and truest versions of themselves, to unleash their hidden passions and talents, and to leave camp better for having been a part of our family.