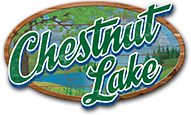 Dance&Drama
Express Yourself
Drama Productions and Talent Shows: Campers can choose to be part of one of our CLC productions and/or Talent Shows. Using our "attitude over aptitude" approach, campers simply sign up for the shows they are interested in and are then placed in roles by our talented Drama staff. In addition to performing on stage, many campers choose to assist our technical crew with lighting and sound, as well as staging, costumes, scenery and set design. Our daily, elective, and special drama activities are held indoors at our wonderful Drama Center, and we also use some of our amazing outdoor theater spaces to perform.
Dance: Dance has become one of the most popular programs at CLC. Campers love expressing themselves through our Modern Dance programs where they learn techniques, design their own routines with their friends and perform in our Talent Shows and Inter-Camp Dance Competitions.
Hip Hop Camp: Our 3-day Hip Hop Camp is a highlight of the CLC Experience. This camp is offered as a supplement to our daily program and allows campers to customize a portion of their summer. We have designed this camp so that the beginner, as well as the advanced camper can learn new skills in a fun, action-packed environment.