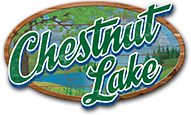 Specialty Camps
Customize Your Summer
One of the highlights of the CLC Experience is our specialty camp program. Each of these mini-camps is offered as a supplement to our program and provides campers with an opportunity to receive additional personalized, higher-level instruction. We gear the camps so that the beginner, as well as the advanced camper, will be able to learn in a fun-filled environment.
As with everything we do at CLC, these programs reflect our "success based on attitude, rather than aptitude" approach while developing our campers' skills and more importantly, their self-confidence.
Online Registration
Please login to your My CLC account. Registration for Specialty Camps is located under Forms and Documents. A credit card must be on file in order to enroll in specialty camps. To add your credit card, login to your My CLC account and click on "Financial Management." If you have any questions please contact us at 866-621-CAMP (2267).
Basketball Camp
Coach Dave Brown and the basketball Stars of New York will once again be bringing their program to Chestnut Lake. Coach Brown has an extensive basketball background, playing collegiately at Colgate University. He also has coached players at Collegiate High School, John Jay College, Susquehanna University and the New Heights Basketball organizations in Manhattan. Coach Brown, along with his talented staff, all of whom were collegiate basketball players, will run a 2-day camp focusing on shooting, passing, ball handling, rebounding and defense. Campers will rotate through each of these stations and will then be placed on teams where they will learn in a game environment. The camp is designed to challenge beginners through advanced players.
Tennis Camp
We are excited that Coach Ivan Baron and his staff will be returning for their 9th summer to run this successful program. Ivan is a former All-American at the University of Georgia and was the #1 ranked junior player in the world. Ivan has also coached at the University of Miami and Florida Atlantic University, in addition to providing individual lessons to top players in the world. Being a part of this 3-day training camp will be an invaluable experience for both the intermediate and advanced player. Campers will receive a total of 8 hours of instruction.
Soccer Camp
Robert Cairo will be returning as the director of our 2-day soccer camp. Soccer has always been Robert's passion beginning with his early youth playing for Gottschee, followed by his later youth playing for FC Westchester where his team won nationals and Rob was named MVP. He then played collegiately at UNC Charlotte and Umass at Amherst, and ended his playing days with the NY Fever. Robert has coached at Molloy College, the Empire Games, BW Gottschee and directs many training organizations throughout NY. Robert will share his passion and love for soccer while teaching fundamentals to the beginner and challenging more advanced players with higher-level skills. During this 2-day camp, campers will receive 4 hours of instruction each day.
Baseball Camp
Our very own Kevan Reilly (aka Sleeves) will be running an intensive 2-day baseball clinic. Kevan started as the CLC Baseball Director in 2011 and is currently our Athletic Director. Kevan, who is a Physical Education teacher and baseball coach in Illinois, still enjoys playing baseball as a member of the Chicago Redhawks of the MABL. Campers will receive 4 hours of instruction each day in fielding, hitting and other fundamentals of the game.
Lacrosse Camp
We have teamed up with Evolution Lacrosse Academy to provide our beginner and advanced players with a 2-day camp. The Evolution Lacrosse program is staffed by current coaches and collegiate players under the direction of current Livingston Varsity Coach, Matthew Podwoski. Through the Evolution Lacrosse Academy, Matthew shares the spectacular lacrosse experience with young players from all over the Northeast. The 2-day camp will spread the knowledge and love of the game by providing aspiring players with top-notch skills and game instruction and lacrosse IQ guidance in a friendly and encouraging environment.
Golf Camp @ Woodloch Springs Golf Resort
The Woodloch program is one of the finest in the country and is considered by Golf Digest to be one of the top resort courses in the United States. Campers will take part in a 3 lesson program (1-1/4 hour each lesson) under the supervision of the Director of Golf at Woodloch. Golf Camp will focus on each camper's golf swing, including driving, chipping and putting. Campers will then continue their development at the Chestnut Lake driving range. The Golf Camp is a great opportunity for any camper who has a strong interest in golf.
Please note that our Specialty Camps are for enrolled campers only.