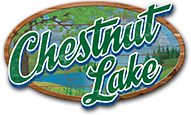 Welcome
Welcome Home Campers and Families!
Chestnut Lake Camp's website has been designed specifically for you — our current campers and parents. Our goal is to provide you with up-to-the-minute news all year round.
The "My CLC" login will serve as your gateway to web photos, emailing your child, CLC newsletters, signing up for summer phone calls and more.
Lastly, the Facebook, Twitter, Instagram, and Blog buttons will link you directly to the Chestnut Lake pages on these sites.
Thanks for your continued confidence in the Chestnut Lake Camp Experience.
Best Regards,
Aaron and Ann Selkow


By Aaron Selkow, Owner/Director Aside from family and the Philadelphia 76ers, the institution in my life that has been the most constant and influential is summer camp. Camp is where I figured out who I wanted to be as a kid, and camp is where I've been afforded the space and inspiration as an adult […]

Read More...

Whether a child will be heading off to Chestnut Lake Camp for the very first time or they are returning after many summers spent with us in Beach Lake, Pennsylvania, preparation and planning are a big part of a successful summer. Our camp leaders spend over 300 days getting their staff team, programming, facilities, and […]

Read More...