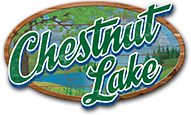 Welcome
Welcome Home Campers and Families!
Chestnut Lake Camp's website has been designed specifically for you — our current campers and parents. Our goal is to provide you with up-to-the-minute news all year round.
The "My CLC" login will serve as your gateway to web photos, emailing your child, CLC newsletters, signing up for summer phone calls and more.
Lastly, the Facebook, Twitter, Instagram, and Blog buttons will link you directly to the Chestnut Lake pages on these sites.
Thanks for your continued confidence in the Chestnut Lake Camp Experience.
Best Regards,
Aaron and Ann Selkow


The summer of 2021 at Chestnut Lake Camp was an intense experience for me. Even after 45 years spent at camp — including 27 years as a director of camps or leading camp programs across North America — the combination of being in a new camp with the influence of COVID-19 presented complex challenges. I expect to […]

Read More...

Before I share my excitement and joy for the arrival of our campers 2021 camp season at Chestnut Lake Camp yesterday, I want to take us back in time a little bit… The final day of a camp summer is bittersweet. The hard work of an entire year combined with the joy that is felt […]

Read More...