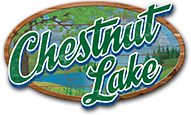 Welcome
Welcome Home, Campers and Families!
We hope that our current camp families find the resources on our website to be helpful. You can access the gateway to our MyCLC system and use your login credentials to access forms/documents, view photos and videos, and check out other updates during the summer. You can even use the new Campanion mobile app (available for iPhone and Android) to do the same from your phone, tablet, or other device.
A new page with many helpful links — our Chestnut Essentials — is also at your fingertips so that you can be ready for every aspect of the upcoming season at camp. This includes great insight for first-time families, in particular.
We can't wait to see you this summer!
Think Camp!
Ann & Aaron


The summer of 2022 at Chestnut Lake Camp was amazing on so many levels. We had a camp filled with kids enjoying great traditions, building new friendships, and feeling the unique spirit of our "Bring It Out" vibe in Beach Lake, PA. But what made 2022 extra awesome was the growth of our 15-year-old camp […]

Read More...

By Aaron Selkow, Owner/Director Fifty days ago, over 500 kids began to arrive in this special place in Beach Lake, PA. About 20 days before that, the first of over 200 staff members began their orientation and training for their roles as leaders and role models for those campers. Approximately 290 days before that, our […]

Read More...