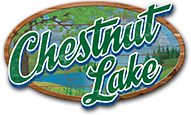 Welcome
Welcome Home Campers and Families!
Chestnut Lake Camp's website has been designed specifically for you — our current campers and parents. Our goal is to provide you with up-to-the-minute news all year round.
The "My CLC" login will serve as your gateway to web photos, emailing your child, CLC newsletters, signing up for summer phone calls and more.
Lastly, the Facebook, Twitter, Instagram, and Blog buttons will link you directly to the Chestnut Lake pages on these sites.
Thanks for your continued confidence in the Chestnut Lake Camp Experience.
Best Regards,
Aaron and Ann Selkow


By Aaron Selkow, Owner/Director Fifty days ago, over 500 kids began to arrive in this special place in Beach Lake, PA. About 20 days before that, the first of over 200 staff members began their orientation and training for their roles as leaders and role models for those campers. Approximately 290 days before that, our […]

Read More...

By Aaron Selkow, Owner/Director This week's Friday night gathering for the entire Chestnut Lake community brought back the Varsity Campfire. Our 9th and 10th-grade teens, with support from their exceptional staff, planned a special campfire ceremony that featured some of our standard rituals (like "Community Service Awards") and a wonderful tradition of division lip sync […]

Read More...