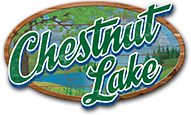 Health&Nutrition
Meals
At Chestnut Lake, we are committed to providing your child with the same individual care that he/she receives at home. We value the importance of a nutritional diet and take great pride in serving delicious, well-balanced meals that all of our campers love. Mealtimes are a great opportunity for us to take a break from a busy day and spend time together as a camp family. Campers sit together by Division with their friends and counselors, and the meals are served family style to the tables. Along with the food served to the table, every meal also has a substitute bar set up with alternative options for the campers.
Breakfast Menu
Entrees: Scrambled Eggs; Regular, Chocolate Chip and Blueberry Pancakes; French Toast; Waffles
Substitute Bar: Several choices of cold cereal, wide selection of fruit, yogurt bar and oatmeal station.
Lunch Menu
Entrees: Pizza, Chicken Tenders, Grilled Cheese, Tacos, Quesadillas, Meatball Subs, Macaroni & Cheese, Ravioli, Chicken Patties
Substitute Bar: Cold cuts, soy butter, sunbutter, jelly, pasta salad, tuna salad, chicken salad, make-your-own salad with toppings and wide selection of fruit.
Dinner Menu
Entrees: Skirt Steak, Chicken Primavera, Chinese, Enchiladas, Chicken Parmigiana, Pizza, Hamburgers & Hot Dogs, Roast Turkey, Wings & Ribs, Spaghetti & Meatballs
Substitute Bar: Baked chicken, plain penne pasta with sauces available, pasta salad, tuna salad, chicken salad, make-your-own salad with toppings and wide selection of fruit.
Snacks
Campers receive a snack every afternoon as well as after the evening activity every night. Fresh fruit and other snacks are available throughout the day on each campus.
Food Allergies
Chestnut Lake is 100% nut-free, and we are very experienced in handling all types of food allergies including dairy, egg and gluten. We have a Food Specialist who individually attends to our campers with special diets.
CLC Health Center
We have a climate-controlled, modern health center staffed by a resident doctor, health center administrator and nursing staff. Our private and semi-private overnight rooms are air-conditioned and have TVs for those times when a camper must stay in the health center under the careful watch of our medical staff.