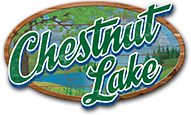 Off-Site Trips & Travel
Campers come to Chestnut Lake to be together and to enjoy the extensive activities that are offered on our amazing facility, but we enjoy the opportunity to weave off-site trips and travel into the program in a thoughtful and strategic way to enhance the camp program adn to allow for additional growth and an aspirational arc to their long-term involvement with Chestnut Lake.
Daytime, overnight, and even extended trips enhance an already dynamic program. Younger campers may spend a day hiking at Bushkill Falls or camp out under the stars on our very own camp site or nearby! Slightly older campers may go to an amusement park together with their friends for a day of fun, or maybe go rafting on the Delaware River. Beginning in our older divisions (gender/grade groups), our campers might have an extended journey to exciting locations like Lake George, Niagara Falls, Boston, Lake Placid, Toronto or even further. Campers in our oldest teen programs (9th-11th-graders, for example) may even head to California or South America for a week of learning, adventure, and memorable experiences. Trips will change from summer to summer for campers, and they will always be a unique and meaningful experience that will be value-added towards their summer at Chestnut Lake.