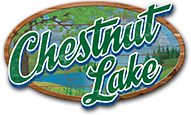 Teen Programs
Chestnut Lake's Varsity (rising 9th and 10th grades), Leadership Training ("LT" for rising 11th and grade), and Junior Counselor ("JC" for rising 12th grade) programs offer teens the opportunity to enjoy an incredible summer of fun and friendship, elevate their profile in the camp community, learn and use skills to guide others and grow as a person, develop and apply leadership, and prepare for the challenges of high school and beyond.
PLEASE NOTE:
Varsity (9th-10th grade) enrollment opens in July 2023. Space is limited. We ask all Varsity teens to be enrolled as early as possible, and we will hold informational sessions for parents to share more about Varsity and then confirm enrollment by December 2023. Those enrolled prior will be able to cancel enrollment with no penalty before the cancellation deadline of January 1, 2024.
LT and JC enrollment will not open until fall 2023. All age-eligible teens will receive updates and an invitation to consider enrollment at that time (and the cancellation deadline of January 1, 2024 may be extended.
The Varsity program gives teens (for our 4, 3, or 7-week sessions) a summer of awesome moments and excitement, increased independence, and a chance to make a deeper impression on the community by taking on leadership and enhanced responsibility. Tuition for the Varsity programs is the same as the standard First Session, Second Session, or Full Summer programs.
The LT program (available for 4-week and 7-week options only) is intended to inspire, teach, and provide opportunities for leadership to rising 11th-graders while at camp. Date and tuition information for Varsity is available on the Dates & Fees web page.
Our LT program is a growth experience to test and expand their leadership capacity, participate in community-building activities, obtain hands-on experience with campers, and develop as individuals. Date and tuition information for LT is available on the Dates & Fees web page.
Our JC program (7-weeks only) is for former CLC teen leaders that have completed at least a portion of the Varsity/LT program options and have been selected from a competitive pool of candidates that participate in an application process. JCs will live with campers and counselors in many ways resembling staff while still able to enjoy a program with training, trips, and support to allow them to complete this transitional year between camp participant and camp leader prior to joining our staff the following year. There is no standard tuition cost for the JC program, and the application for JC will be available later this year.
For more information, please contact Amanda Wachstein, CLC's Assistant Director.