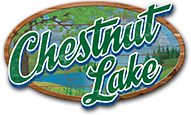 Update on Planning for 2021
We are confident, excited, and working around-the-clock to get camp and our community ready for the most anticipated return to Beach Lake, PA ever. We will keep this page updated in the weeks and months before the summer comes for your convenience, and hope that you're ready to label those t-shirts, put batteries in those flashlights, find those rain boots, and Bring Out the Best with us at Chestnut Lake Camp!
The Way We're Thinking & Planning
Keys to our planning for 2021 will be:
Gather Information & Leverage Expertise Updated: April 1, 2021

Since the decision was made to cancel our 2020 season, we have been focused on gathering, convening, analyzing, and applying intelligence and resources to ensure that we utilize the best insight to inform decisions and guide our community through the summer. Working with pediatricians and epidemiologists, infectious disease specialists, public health and risk mitigation experts, mental health professionals, and others, will allow our camp leaders to focus on the key priorities and come to decisions that are going to ensure the safest, most fun, and best summer ever. Meet CLC's outstanding team of COVID-19 Advisors (Dr. Lenny Krilov, Dr. Ron Marino, David Larsen, Ph.D., Brittany Kmush, Ph.D., and Megan Owens, Ph.D.) and PM Pediatrics, who will be providing testing and educational resources.

Make Decisions When It's Time

During a crisis, there may be a tendency to rush to solutions. Our commitment is to make each decision when it feels like the right time — not too soon to prematurely limit ourselves, and not too late to make the preparation for camp too challenging. We will continue to update our community as we confirm plans, and we will remain nimble so that we can keep focused on the ultimate goal to make 2021 incredibly successful.

Communicate Openly & Effectively

We will communicate transparently and actively and will share information with families and staff in real-time when necessary. We will also pace ourselves to try to avoid overwhelming our stakeholders with information, keeping emails, resources, and updates on this site clear and as concise as possible.

Partner with Families & Staff

The success of every summer is due to effective collaboration with our community members. Our campers, parents, and staff members matter to us most of all, and your input and support make all the difference. As always, we will listen to and respond to feedback and suggestions. And we know that as we need involvement and accordance from those we serve, we will enjoy the typical Chestnut Lake community engagement.

Inspire & Apply Creativity

The impact of COVID-19 creates the need for adaptability and resilience, as well as the development of innovation and resourcefulness. Our team continues to focus on the possibilities and not only on any restrictions. We have already developed extensive plans, options, new Plan Bs and Cs, and are continuing to try to keep as many potential routes open as possible. We appreciate and are enjoying the added challenges that are bringing new ideas forward.
The Stuff We're Thinking About & Working On
In the months leading up to the summer, these are selected topics that we will be addressing:
Dates & Sessions Updated: May 13, 2021

We are excited to welcome campers for our standard 4, 3, and 7-week programs. The release of any restrictions by the Commonwealth of Pennsylvania on enrollment capacity or the use of facilities on our campus has already been taken into account and we will remain flexible as we prepare for the camp season.

Controlled Environment

In some ways, camp has always been like a "bubble" because we manage to create a self-contained world for our campers and staff each year. This summer, we appreciate the value of ensuring that our safe and healthy environment is controlled through various methods such as limiting access, establishing new protocols, and other detailed steps that we will share prior to the summer.

Among other measures, our staff will be arriving well in advance of the campers to be subjected to testing and quarantine and their typical practices to leave and return to camp during time off will change for the summer. Additionally, usual off-site trip programs will be eliminated for the summer, with exceptions made for excursions by individuals or small groups that meet our requirements for health and safety.

Staffing & Leadership

We are excited about the staff being assembled to lead us through the summer. Staff will arrive at least two weeks before the arrival of campers, will enjoy an enhanced campus experience to help us maintain a secure environment, and we have new positions added to make CLC even better.

Testing & Surveillance Updated: May 13, 2021

We will utilize best practices and have secured testing options that are informed by experts to shape our pre-arrival (PCR tests approximately 3 days in advance in partnership with local PM Pediatric offices across the country), arrival (PCR tests on-site), post-arrival testing (PCR tests approximately 5 days after arrival) and ongoing surveillance strategies including PCR testing and wastewater surveillance. COVID-19 testing will be conducted for all members of the community, regardless of vaccination status.

Pre-Arrival Preparation & Transportation Updated: May 13, 2021

We will provide detailed directions to families and staff in advance of the summer regarding instructions for the week before arrival at camp, including expectations for limited exposure for camp participants prior to and following pre-camp COVID testing for at least 7-10 days. In terms of travel to and from camp, we will announce plans in May. Our Florida families (and others that may use air travel in a typical summer) will be provided with those same arrangements for this summer.

Health Care, Safety & NPIs Updated: May 13, 2021

We have upgraded our healthcare facilities and grown our medical teams to ensure that campers will receive the most exceptional care for any and every need they may have throughout the summer. As needed, we will utilize Non-Pharmaceutical Intervention (NPI) strategies such as being outdoors, social/physical distancing, and wearing masks guided by recommendations from our experts. NPI usage will be expected more vigorously during the opening "Pod Phase" of each session (approximately 5-7 days).

We recognize that recent (May 2021) CDC recommendations for camps to consider include restrictive measures regarding masking and social distancing. Our work with advisors to establish our protocols for camp will be informed by all best practices, up-to-date data, and the confirmed guidance by the Commonwealth of Pennsylvania.

Vaccination Updated: May 13, 2021

In keeping with guidance by the PA Department of Health (March 2021), we will not mandate COVID-19 vaccination for campers and/or staff members but will continue to require that all participants abide by our standard immunization policies and will encourage vaccination by all participants that may be eligible. Many CLC staff members have already received a COVID vaccine and we are hopeful that many other camp employees (and 12+-year-old campers) will as well before the summer.

Visiting Day & Parent Contact Updated: May 13, 2021

We always look forward to welcoming families to camp for Visiting Day (originally scheduled for July 18, 2021), but this event will not be held in person this summer. We will continue to provide opportunities for campers and parents to connect throughout the summer, including the consideration of new virtual options (especially for our Full Summer/7-week campers). All usual communication opportunities — such as phone calls between parents/campers that are scheduled twice each Session — will be in place again this season.

Trips & Programming Updated: May 13, 2021

We will be enjoying a robust schedule of fun and exciting programs throughout the summer! Based on recommendations from experts, we will decide whether adjustments to the scheduling, locations, or group sizes for activities are needed. As previously stated, usual off-site trip programs will be eliminated for the summer, with exceptions made for excursions by individuals or small groups that meet our requirements for health and safety. We envision a "Pod Phase" for all campers during the first 5-7 days of each session that will take advantage of a wide range of amazing and fun activities while simultaneously limiting the close contact of campers in each division/group with campers and staff outside of their "pod" (bunk/division).

Tours & Preparation for Summer 2022 Updated: May 13, 2021

We plan to offer individual family tours on-site up to approximately June 10th and after August 13th to maintain a controlled and safe environment for our community throughout this season. While we will revisit the possibility of scheduling a limited number of no-contact, individual family tours during our camp season, families interested in tours are encouraged to consider the pre-camp and post-camp options and to contact our Engagement Director, Judith Friedman, directly to discuss options. Although we will not offer our typical 1-night Discovery Camp in 2021, we will be continuing to provide a great menu of experiences for parents and prospective campers to choose from. Updates on those opportunities can be found here.
We can barely contain our excitement for Chestnut Lake Camp's 13th summer providing children with the chance to break away, to discover, to reconnect, to explore, to grow, to laugh, to fall down, and to learn how Chestnut Lake can "Bring Out the Best in Me!"
Need to chat? Please contact Aaron Selkow anytime.