[Did you see the Second Session/Week 2 video yet? Click here to watch it!]
By Aaron Selkow, Owner/Director & J.R. Havlan, Communications Director
While we're at camp, we mostly tune out the real world. But a few days ago, Aaron stumbled onto a story in the Wall Street Journal that was of particular interest to us. The title immediately caught his eye: "Obsessed Parents Overanalyze Photos of Their Kids at Camp."
If you read the article, you may find (like we did) that elements of the content simply do not speak to the wonderful parents that we have at Chestnut Lake Camp. This was confirmed after several conversations with parents, who, thankfully, do not share the elevated levels of anxiety that can sometimes be experienced based on a specific aspect of a single photograph. And all of this made us want to share with you a few insights on our own process for providing these photographs and other media to our valued Chestnut Lake parents.
At some point today, we will surpass 25,000 photos uploaded to Campanion/MyCLC this summer. To end up with that number of photos, our CLC Communications Team took approximately 200,000 pictures around camp. They spent over 2,800 hours being present at activities, capturing beautiful,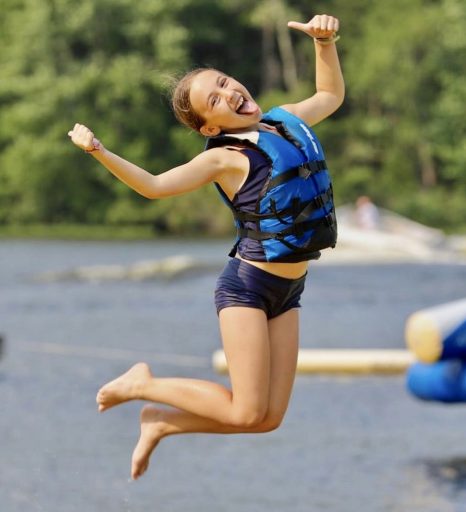 often action-packed photographs as well as wonderful posed photos from every corner of our Chestnut Lake campus. In addition to this, the Communications Team leadership sorts and edits all of these photos as well as doing the other administrative work necessary to get this media in front of parents every single day. There is also a staff member dedicated to collecting, editing, and posting photos, stories, reels, and highlights to our camp Instagram account, and another whose main focus is to film, edit, and present the meticulously produced "Weekly Highlight Video" that has been a wildly popular feature for our campers, staff, and, of course, our parents at home. Together, they set an extremely high bar for creative ingenuity that is required to produce this quantity and quality of media for the benefit of our families.
This year, countless parents have repeatedly lauded the work of our Communications Team, and we greatly appreciate that recognition. These talented staff members (most of whom also have responsibilities to be in our cabins to work as counselors as well) are doing some of the best work we've seen, and though there are countless stories here at Chestnut Lake throughout the summer, we believe their work consistently reflects the amazing adventures and overall joy your children are experiencing here at camp.
One particular issue raised in the article is that parents tend to use these photos as diagnostic tools to measure their children's enjoyment and moods. As camp parents, we can understand this compulsion. Sometimes, campers are captured on camera looking less than fully present or perhaps even "left out" of certain activities. But we can assure you that any examples of this are fractional moments in time and that the many photos of our campers laughing, playing, and engaging with their friends are by far the more accurate portrayal of their time here at Chestnut Lake.
The purpose of our communications department is to not only reflect the joy your campers are experiencing but also to help relieve parents of the natural anxiety that comes with being apart from their children for so long. They work diligently day after day to be as equitable as possible with the photos, always striving to find balance with the different divisions, age groups, activities, and, of course, boys and girls. That balance is not always exact, but we're confident in our main goal, which is to post as many of the wonderful, thoughtful, and often beautifully artistic photos taken by our experienced, hard-working team. We at Chestnut Lake Camp want all of our parents to feel connected, and our ultimate goal is to not only help parents experience the joy their children are having.
This is camp. It is meant to be experienced in person. But we hope that the photos and videos you've already received, along with those still to come, will help you continue to enjoy the view from home as we close out the Second Session of our 2023 season. We sincerely hope that when your children return home (which is in just one week!) you will enjoy reviewing all of these wonderful images together and sharing the hundreds of stories that go along with them. We recommend buying some marshmallows, chocolate bars, and graham crackers to have some homemade s'mores while you relish the memories and spirit of camp.